For 30 years Michael J. Newman has advised and represented clients in commercial real estate law matters. Our representation
encompasses all types of commercial property in the Chicago area, including office space, industrial space, retail space, multi-family residential properties, and undeveloped land. I facilitate profitable commercial real estate transactions and
identify potential areas of risk. When necessary, I will protect our client's interests through aggressive real estate litigation. Our firm provides the following commercial real estate services to corporations, private investors, and real estate development companies: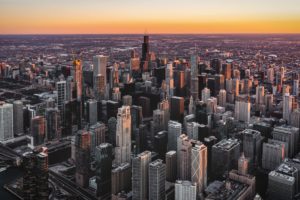 Negotiation, Preparation & Review of Property Sale/Purchase Contracts
Title, Survey and Insurance Issues
Construction and Lien Issues
Financing Issues
Representation at the Closing
Negotiation of Leases and Resolution of Lease Contract Issues
Commercial Real Estate Litigation
Landlord Tenant Disputes
Condominium Conversion & Construction
Michael J. Newman is timely, efficient, and cost-effective in delivering services to clients with commercial real estate interests in the Chicago area.
For a consultation with Michael J. Newman call 847-673-4003
Appointments are available 7 days a week for your convenience.